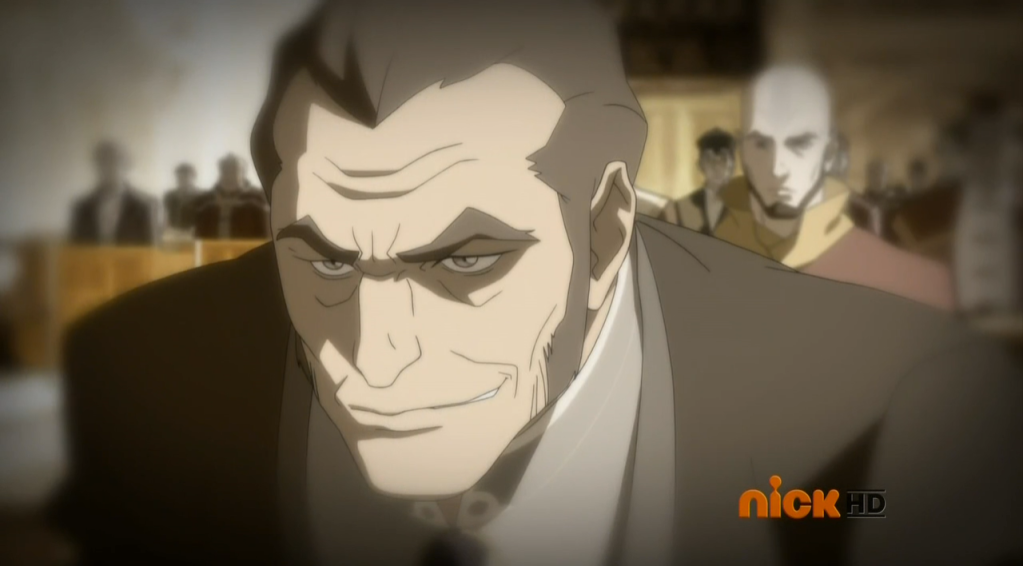 My theory is that Yakone managed to evade trial and/or execution forty-two years ago due to his powerful Bloodbending. Yakone could have escaped or been spared by Aang, allowing him to father Tarrlok five years later (this could have happened without Aang's knowledge or even Tarrlok knowing who his father was).
The boy we see in the courtroom could be Amon. This could mean that Tarrlok and Amon are half-brothers and the "Firebender" who killed his father could have been Zuko (for reasons yet unknown although most likely having to do with Yakone injuring someone from the GAang). Or the "boy" could actually be a girl, perhaps Yakon's wife or daughter. She or he seems to be the only person unaffected.
Another theory is that Amon is Yakone, granted that Yakone is an extremely powerful Bloodbender and Healer who is able to slow down, halt, or reverse the ageing process. But methinks even if that were the case, Aang would have stripped away Yakone's ability to bend.
Whatever the case, I do believe that Tarrlok is in cahoots or involved with Amon in some fashion.
Thoughts, Theories?